About UsArrow Weighing Systems Private Limited
is a market leader in the manufacturing business of
Plant Growth Chamber, Peristaltic Pumps, Peristaltic Hose Pump, Gadgets, Road Safety Products,
etc. We are an ISO 9001-2000 certified company based in New Delhi. Owing to our designing excellence, production expertise, and efficiency in handling clients' orders, we are regarded as the foremost
manufacturer, exporter
and
supplier
of a wide range of
Peristaltic Pumps, Peristaltic Hose Pump
, etc. Our products are available under the brand name
'Dhruv'.
Products manufactured by us are widely used in textile industry, entertainment industry, hospitality and medical industry. Our company has been formed with a vision to autonomously conduct R&D and other product development related activities in the domain of biotechnology process research, digital weighing, and industrial automation. Apart from our core business expertise, we are also providing consultancy services as the design consultant program members for Avago, Renesas, and Atmel semiconductors.
For fulfilling our commitment and promises made, we have created an ultra modern manufacturing facility equipped with sophisticated machinery and latest technology equipment. The unit enables us to manufacture seamless range of products like
Peristaltic Pumps, Peristaltic Hose Pump, etc
while maintaining strict delivery schedules that help us achieve utmost customer satisfaction.
We are led by an extremely dynamic business entrepreneur,
Mr. Dinesh Kumar
possessing acute understanding of the contemporary market demands. His sharp business acumen and rich industry experience have served the purpose of Designinnnova's existence and helped it achieve many milestones throughout our journey. His customer friendly business policies have been instrumental in forging long term business relationships with many of our satisfied clients of which few are Escorts Heart Institute and Research Centre Limited, TERI, Xylys, ICGEB, and EATON.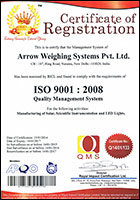 "We are looking for Bulk Order Inquiries"
Read More